The Bita Daryabari Chair in Iranian Studies is an endowed position aimed at returning Berkeley to its rightful place on a distinguished map of Iranian Studies across California and the United States, and is generously funded through an endowment made by the Iranian-American philanthropist and entrepreneur Bita Daryabari. With this endowment, Berkeley joins and gives vitality to a network of Iranian Studies programs across the state, including UCLA's Pourdavoud Center for Study of the Iranian World, UC Irvine's Samuel Jordan Center for Persian Studies and Culture, and Stanford's Hamid and Christine Moghadam Program in Iranian Studies.
The Bita Daryabari Chair in Iranian Studies has enabled us to welcome Professor Adam Benkato to the Department of Middle Eastern Languages and Cultures as its inaugural holder.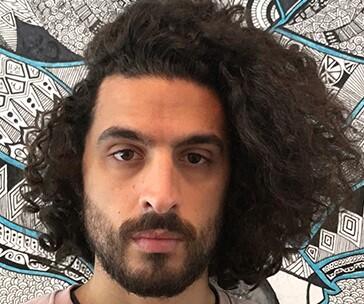 Professor Adam Benkato received his undergraduate education at USC with a BA in History (Middle East). He earned his MA and PhD from the the Department of the Study of Religion at the School of Oriental and African Studies (London), with an emphasis in Iranian Philology. His first book, Āzandnāmē: An edition and literary-critical study of the Manichaean-Sogdian Parable-Book (Wiesbaden: Reichert, 2017), treats the longest extant Manichaean text in Sogdian, arguing for the didactic and ritual nature of the parable as a genre in Manichaeism. His second book, Studies on the Sogdian Epistolary Tradition (Turnhout: Brepols, 2018) is a comprehensive edition of the Sogdian epistolary fragments in the Turfan collections of Berlin, Kyoto, and St. Petersburg accompanied by  a comparative study of Sogdian epistolography.
Benkato specializes in Old and Middle Iranian languages, especially Old/Middle Persian, Sogdian, Bactrian, and Khwarizmian. He has also done linguistic fieldwork in modern Iranian languages, particularly on Yaghnobi (Tajikistan). In addition, he is an accomplished linguist of Arabic dialects and dialectology. Benkato carries forward the Berkeley tradition of premodern Iranian languages while expanding the approach to these languages through sociolinguistics, linguistic fieldwork, and Arabic dialectology.
Professor Benkato offers Iranian Studies at UC Berkeley  expertise in the broad sweep of Iranian languages, dialectology (including Arabic), and philological analysis of original documents, many of which are archived here at the Bancroft Library. Professor Benkato's research field places him at the center of the aims of the Berkeley Initiative in Iranian Studies (BIIS) through his research and teaching to connect Iran with Central Asia more broadly.